Want to understand,live and feel what you're praying in Liturgy, the psalms in the Agpeya, the praises of the Psalmody and what you're reading in the Holy Bible?

Want to understand the relationship between what we pray,how we live and what we believe?

Find yourself unable to connect with God on a personal level?

Tired of reading Church writings and not understanding what it's saying?

Contemplate about what's so special about Orthodox Spirituality?

Meditate on if Christianity is a regular religion with a stack of ideologies or more?

What's the story with the Church and its Sacraments, can't I just pray at home

Eager to find out how/when/why the Church put all these rituals and rites together?

Ever thought about Church canon? Is like the constitution?

Want to find out about contemporary fathers who left a spiritual legacy?

No major difficulties or problems in your life,have a comfortable modern lifestyle yet unsatisfied or even miserable? Want to know where the issue is and fix it?

Interested to learn that Liturgy continues to be held outside Church? Have a strong desire to deepen your relationship with God?
So what's the big deal about theology – Nature of Christ, Salvation, Trinitology, Eschatology … Why not just live simply and love God? What to know why it's important?

Want learn theology and understand the doctrines and faith of your Coptic Orthodox Church ?

Always wonder about technical terminology you hear about or read on facebook "Original Sin", "Eschatology", "Apocrypha", "Mysticism", "Deification" …

Want to gain the experience and skillset to identify theological inaccuracies and deviation in texts that you read?

Confused about Biblical issues such as bloodshed or authorship authenticity?

Fascinated about what and why the fathers wrote, how they lived by the word of God in those early centuries?

Dazzled by the beauty of Coptic music, the philosophy behind its composition and types?

Have trouble finding good Ecclesiastical books/don't know where to look?

Amazed by the quantity of written heritage in our Church, want to know the sourceswhere we got it from?

Love studying theology and always wanted to meet people with similar interests who share you passion?
Confused by theological disputes and controversy?

Always think about the relevance of Scripture and writings of the fathers in modern-day 21st century life?

Ever stop to think if there's a vision and mission that the Church follows or if everything falls into place haphazardly?

Ever ponder about Christian ethics and how the Church approaches modern day moral issues such as abortion or homosexuality?

Wonder about the concept of heresy and how heretics formed their ideologies?

Have a problem preparing your sermons/Sunday school lessons?

Have a hard-time standing up at Church and speaking before a group?

Wrestle with thoughts about God's existence, struggle with occurrence of evil in the world?

Think about what the significance of doctrinal differences between Orthodoxy and other denominations

Interested in finding out about the mechanism and dimensions of Pastoral work

Yearning to know about Ecumenism, Catechism and Unity?

Does your Church/diocese have a shortage of youth servants with a strong foundation?

Find yourself unable to answer questions directed to you as a servant in Sunday school?

Intrigued by the idea of Church society and how to build a promising future for the Church of tomorrow?
Why Choose Us?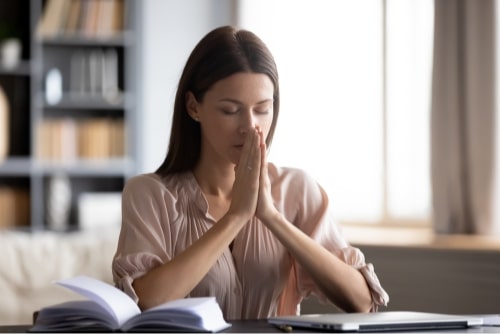 With God's grace, in the few short years since the college was established in Alexandria, it has built an international reputation (amongst the Oriental Orthodox Churches at least) for excellence in education, research and innovation. We strive to facilitate our students with top-notch assets in myriads forms such as our world-class faculty coming from renowned universities across the globe or our unique digital library which holds tens of thousands of books, manuscripts and other rare resources.
Over eighty specialised professors from seven countries have delivered lectures or taught courses at Tyrannus. These figures are a first in the Coptic Church and highly unusual in general.

In addition to this, Tyrannus is the first Coptic seminary in Egypt to teach theology in other languages beside Arabic (full study programs are available in only two languages – Arabic and English).
A remodeling/reconstruction of the Alexandrian Catechetical school
Our seminary is based at a very close proximity to the site where the monumental Didascalium once stood. It is in many ways a reconstruction of the school sharing many key attributes.

Perhaps the best example of this is that the integral and core part of our educational operation lies in a cycle of exchange between a learned teacher who enlightens, and students who desire wisdom.
Effectiveness in Ministry
Tyrannus is committed to preparing its students for the ever-changing challenges of the 21st century field of ministry comprehensively. Spiritual, theological and pastoral formation are the three main dimensions that shape our methodology. Although our study programs provide students with an outstanding theological background for full-time consecrated service, however we do not claim to influence ordinations whether in Alexandria or elsewhere. That is a right reserved by each bishop/metropolitan in their respective dioceses.
The purpose of studying theology is find life and obtain salvation through it. At Tyrannus we ensure that the definite, continuous relationship between what can be viewed as theory, life in Christ and the life of the Church is present and clear at all times. We emphasise and exert efforts on sculpting Church servants who delight in discovering the treasures of the Church and sharing it with others as opposed to Church-detached scholars.

We aim to teach to equip students with skills, knowledge, ideas and tools of the finest quality to deploy in solving practical real problems that the Church faces in ministry today.
Our students receive the opportunity of learning in a research-centered, collaborative environment that is rooted in them from the very first day. Some of our students have presented research papers during conferences in Egypt and the majority of our teaching staff regularly contribute with new research in their respective fields. As a general rule, any new doctoral or Master's degree that is completed in theology in the Coptic Church (especially in Egypt) or any new book that is published is welcomed and invited to be presented to our students in an organized event/lecture.
Our on-campus students come from very different parts and Churches in Alexandria with different backgrounds in many regards including theology. Nevertheless, this diversity has been a prized asset of the seminary and has enriched the city of Alexandria as a whole, as students get to know each other, share experience, ideas, thoughts, tips and much more.

With the launch of our online learning platform, we currently have students enrolled from every county and province inside of Egypt in addition to our multinational overseas students.
Join our Esteemed Coptic Community
While the seminary has benefited from the notable professors which teach, Tyrannus has also helped a great deal in bringing many talented scholars to light who were unknown formerly, some which were offered posts in other seminaries both inside and outside of Egypt based on their teaching position and academic output at Tyrannus.

Although only one class have graduated to date, some of these students now serve as excellent teaching assistants at the seminary, some of which are up to par with their teachers. Many have been ordained into the Holy Priesthood by the hands of HH Pope Tawadros II while others have gone on to continue their studies in Master's and doctoral programs abroad.
Tyrannus offers its students over fifty courses* in a wide range of topics from theology, patristics, liturgics, Biblical studies to Orthodox Spirituality and units on Coptic heritage (Coptology) to ancient languages to practical ministry and mission studies. These courses cover the subject area quite broadly at the start before allowing students to choose from several specialisms available in each discipline, allowing for flexibility.
Tyrannus is a researched-based college of theology where students must go through the experience of completing a capstone project in their senior semester. This project involves a substantial amount of independent research and study in an area selected by each student. It is a focused task where students get to demonstrate all the skills and the knowledgebase (their growth) which they have acquired throughout their study into one final written piece to cap off their study, encapsulating all that they have learnt. The entire procedure is guided by our faculty members and teaching assistants.
At Tyrannus we pay close attention to the formation of each individually both spiritually and academically. We view the years spent at the seminary as a time of discipleship rather than of study. Our educational strategies and philosophy only shepherd our student-body collectively but a more personal approach each of our students is growing in grace, wisdom and stature. Our staff's relationship with the students is more of a friendly one than a formal nature.
Social, ethical and civic formation
Through the tuition that we immerse our students in, we help them open their eyes, hearts and minds on Orthodox theology across the globe and the diversity in the fathers. We work to prepare them for their roles as new good Samaritans and Christian stewards in the modern world; to go wash the feet and tend to the wounds of many while remaining true to their identity and faith.
*Most of these courses are available every semester but not all. This depends on the availability of certain professors and a minimum requirement in our policy that at least 20 students must register a course for it to be made available
Application starts: November 15th
  Application deadline: December 25th
Application requirements:
It is possible to transfer from the Diploma to the Bachelor program after one year (not more)
Each individual case is different. We would need to take a look at your transcript and the syllabus of each course you studied
All tasks, assignments and assessments will take place online
Theology seems heavy at first but you will be become accustomed to hearing the terminology and adapting to the flow of thought especially with the aid of the tutorial classes
Unfortunately we don't allow applicants to enroll in specific units (only as part of study programs).
While studying at Tyrannus forms good foundations for ministry, we are an educational institution – we have no authority or influence on decisions when it comes to ordinations.
The seminary values students with a strong background in theology but you will still have to complete an application form and go through the procedure, including the interview (on-campus students) which will determine if you are right for the seminary or not.